Five decades of legacy in Pine Chemicals
Since 1979, Sud Pines has delivered high-quality chemicals to its customers making them a preferred partner of some of the biggest brand names in the industry
We specialize in high-performance Pine chemicals that is produced through cutting-edge science & innovation
We are India's leading manufacturer and exporter of Pine Chemicals. Our products include Pine Oil/Terpineol, Delta 3 Carene, Terpinolene, Longifilene, Iso Longifolene, Capinone, D D Turpentine Oil and many others. Our state-of- the-art integrated manufacturing facilities and distilleries in Jammu and Kashmir have a capacity of producing 4000 metric tonnes of Pine chemicals. We specialize in unit operations like Pyrolysis, Reactive Distillation and High Vacuum Distillation . For the last 51 years we have served our customers passionately to help them strengthen and grow their business.
Our Products help in the fight against Covid-19
Pine oil is an essential ingredient used in soaps, disinfectants and sanitizers.
"Our commitment to quality & responsibly manufactured chemicals, helps make this world a safer place"
Our 51 years of immaculate record makes us your preferred partner!
RELIABILTY
We are one of the only few distilleries in J&K that has flourished despite challenges posed by the industry. We work hard to continuously improve the reliability and efficiency of our plants, products and services.
INNOVATION
Our research and development competences are industry-leading as we work with the best chemists in India. We are forever trying to solve the challenges that are posed to the industry with our innovative approach to chemistry.
CUSTOMER FIRST
We keep our customer at the heart of our decisions and everything we do. We work as a team with them to develop successful, ground-breaking, and sustainable solutions that perform and help make our clients successful.
EFFECIENCY
Our 51 years of experience in the industry has helped us develop efficient systems that produce better yield, save on raw materials and cuts logistics costs drastically. This also increases the profitability of our customers.
We are a globally trusted partner to some of the biggest brands in the world!
We have been serving the following industries for the last 51 years!
Through science and innovation we enable our customers in nearly every industry to stay ahead of its times.
OUR RESEARCH & DEVELOPMENT
R&D is extremely crucial to the success of the chemical business and we strive everyday towards improving process chemistry, productivity and yield.
PINE OIL
Pine oil is an essential oil obtained by the steam distillation of stumps, needles, twigs and cones from a variety of species of pine trees. It is commonly used as a cleaning product, aromatherapy, lubricants  disinfectant, microbicide, virucide or insecticide.
TERPINOLENE
Terpinolene is a colorless liquid or oil used as a solvent for resins and essential oils, and in the manufacture of synthetic resins and synthetic flavors. Terpinolene is used in various industry for its antioxidant, antibacterial and antimicrobial properties.
DELTA 3 CARENE
Delta 3 Carene conveys a sweet, pungent scent composed of citrus, cypress, pine and wood. It is utilized by the cosmetics industry as a fragrance and is employed as an insect repellent at the industrial level (it is a natural constituent of turpentine).
TERPINEOL
Terpineol is a tertiary monoterpenoid alcohol widely and commonly used in the flavors and fragrances industry for its sensory properties. It is used in ethers, perfumes, soaps, disinfectant, antioxidant and various flavoring agent.
ISO LONGIFOLENE
Isolongifolanone has a fresh woody note, dry and diffusive with rich amber quality and is widely used as fragrances in cosmetics, perfumers, space sprays, detergents, deodorants, fabrics, fibers, and soap, tobacco, creams and paper products.
CAPINONE
Capinone is Liquid and also known as Acetyl Longifolene. It is use in perfumery, food flavours, aromatic, cosmetic, soap detergent and fragrances, odorants, floral blends, cologne and toilet waters sprays, deodorants and face creams.
LONGIFILENE
Longifolene is used in the production of chemicals and in consumables. Dilongifolylborane is a chiral hydroborating agent and is used in making flotation oils, synthetic perfumes, essential oils organic chemicals and synthetic resins.
PINE TAR
Pine tar is a sticky material produced by the high temperature carbonization of pine wood in anoxic conditions. It is used in medicines for treating skin conditions, as a preservative in the wood industry, waterproofing and as an insect repellent.
We want to be the safest, most-efficient and reliable partner to our customers and help them lead the future of responsible chemicals
Get In Touch
Give us an opportunity to serve your brand!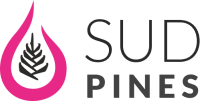 Get in Touch
info@sudpines.com
Sud Pines Private Limited
Lane No 3, SIDCO Industrial Complex,
Bari Brahmana, Jammu – 181133
Jammu & Kashmir, India.
Call Us
+91 1923 220383
+91 1923 220556